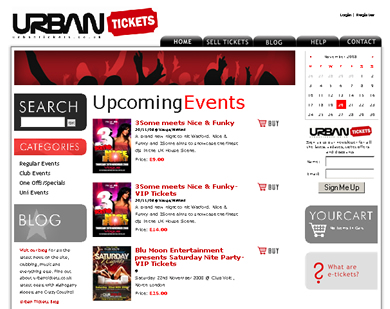 When Biyi Desalu paid us a visit for his Urban Tickets project, we thought what a great idea. We did not really make any judgements, but we could see how the project might work having seen the momentum with another similar client, UrbanStrides.
However, there should have been a little warning for us after Biyi had told us that the Princes Trust had actually mentored him some time ago…….
We agreed to build the site and Biyi set of to work on the business side. Before we could get the site fully finished the bookings started to pour in. Amazing!
If you want a shop project to work, get your web guys to do their bit but don't be fooled into thinking that you can put your feet up. You need to be out there, on the phones, meeting people, setting up relationships and working damn hard, really hard.
Learn from Biyi, get people to come to your shop and they will buy! Perhaps Biyi could help mentor other businesses?
Pssst! Want to know the secret? Try social media……