At IMRE, our skilled marketers are ready to help you leverage the true power of inbound marketing. By combining your brand identity and current marketing efforts with well-established inbound concepts and a simple yet effective plan of action, we can deliver the 21st century brand experience that you and your customers deserve.
What do we do? In a nutshell, we provide the ultimate content and email marketing, page conversion, marketing automation, social media, and web design services that not only attract and covert prospects into leads and customers but also delight them, which is key to building customer loyalty. Furthermore, by improving continuously proven inbound techniques with our experience, passion, and dedication to creating strategic, competition-crushing sales funnels, we can turn business dreams into amazing realities.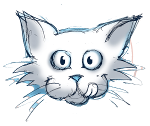 We are not a simple full-service inbound marketing agency; we are your trustworthy partner, able to offer you all the support that you need to go from where you are to where you want to be.