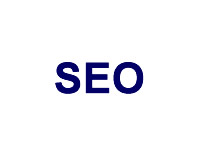 We help a number of clients run their PPC Google Adword campaigns. At the same time we monitor those very same clients via Google Analytics. Recently there has been much talk about the Long Tail and how this can affect your strategy for product sales.
We have noticed the long tail in the keywords that bring visitors to client sites…. If we take the natural answer for the "Long Tail", we would not be interested in the keywords at the head of the curve, but rather we would look at extending the tail.
What does this mean?
more content ?
more pages ?
drive the long tail out so that more keywords find the site? (and how?)
forget SEO as this is a "narrow" strategy?
These are all good questions, and we dont have the answer. (yet!)
Resources:
http://www.searchengineguide.com/bailey/005362.html
http://www.smallbusinessbrief.com/forum/showthread.php?p=10252#post10252