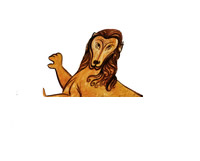 Banks eh, who needs em? Just a bit of a grumble over banks….. I sent two cheques to a bank and as you can guess they never made it to the automated processing centre. Well you know these things happen, it is all part of life. So I phoned them up to see what could be done about it. I spoke to two people and this is what they said.
Bank person A. Yes we get a lot of reports about cheques that go missing so we tell customers to visit the branches and to make deposits there. In this way you get to have your paying in slip stamped for proof. Fair enuf. (but they charge you for breathing the stuffy bank air while you are at it)
Bank person B. Oh yes cheques are old hat really and we prefer that customers send in cheques by post. Oh really ? And the alternatives are? Get your customers to pay in using online banking.
So my choices are to send the cheques by post (and oh lots go missing) or to send out all over the place my banking details. Hmmm, nice and secure that one with about 90% of PCs all infected with the pox I really do feel good about letting some "phishers" get hold of some genuine banking details so that they can have a go at identity theft…..
Great options.
There are other options obviously… such as credit cards, paypal etc, but you dont half get stung on setlement dates and commission. As usual what ever else happens the banks make their money so that they can invest in some oilfield in the middle of Siberia…..
So what have we been up to ?
Recent sites just gone live
www.just4bulgaria.com. Great if you have had enough of Spanish land grabbers. Bulgaria is supposed to be the new Spain but better. Black Sea coast resorts, skiing in the mountains etc etc
www.the-fs.com. Reduce your phone bills and understand the data in your call centre. Most companies do not realize how much valuable information there is in the telephone systems. Raw data in not much good. You need help and expetise from the people who know what they are doing.
www.poles-apart.com. Need a marquee? Need an event to go like clockwork? Well the people at Poles Apart are the ones who will look after you. Click on the link and give them a call.
What else ?
www.4ecotips.com has continued to rocket upwards in terms in interest, content and authority. Imre Ltd and Bucks House Publishing have joined forces to create "Orbis 4". More will be said on this at a later date…..
Tips ?
Ever wondered if the business breakfast clubs are any good? Well we have. We have wondered often. We have also attented a few…. To us they seem far too agressive and far too interested in self promotion…. However, we have recently discovered a new networking group that really is different. Less pressure to stand up and do a 60 second shpeel that no one listens to as they are far too worried about what they are going to say…. Anyway C4S have an interesting style and format. www.connect4success.biz. Come along – you might meet us there. Have a chat with Barrie Giles of C4S or call him 01865 305030
Imre Ltd ? Who are they?
Need a website without the pain? Well then Imre Ltd is your perfect partner. We can make your life easy by taking away the pain. Often customers do not know where to start. We can help you find the appropriate pictures, get the text written professionally and then build you a stunning website for a decent price that wont break the bank. Call us on 01494 819900