IMRE is very pleased and proud to have participated in the launch of the new National Home Improvement Council, NHIC, website. The "go live" event was co-ordinated with the NHIC annual awards ceremony for maximum impact.
We were first asked to quote for the NHIC website back in 2005 and finally we got there in 2011. It goes to show that business is not about being a "flash in the pan" and one must have an element in longevity in business.
We wish the NHIC all the best in their major role for pushing sustainability in the home improvement sector.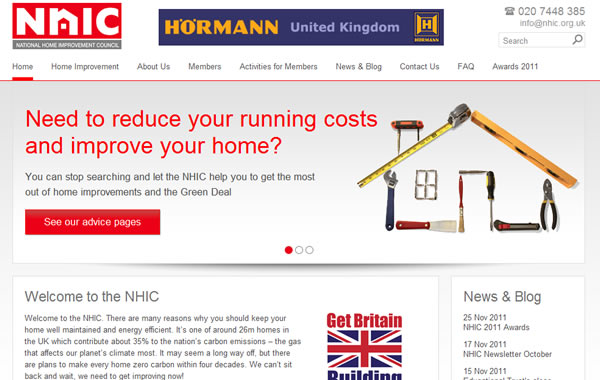 Paul Imre was invited to the lunch and he was "blown away" by the venue and could not resist taking a few snaps!