I'm not talking about a content management system or databases, I'm talking about your background.
With screen resolutions increasing more and more, having the same background on your website could potentially lose you money. Why not utilize that space for advertising?
A trend seen for some time in the gaming industry, switching your website backgrounds to advertise your latest products, services or events can both keep your site looking fresh and bring in more revenue.
I'd like to use Urban Strides, a local street dance company, as an example.
Ever since the planning phase of their new website, we were interested in advertising their events on the site's background. Being dancers, their events are always lively and dynamic, and we felt that was a perfect opportunity to make some great looking backgrounds.
The site went live a couple of months ago with their 'standard' background: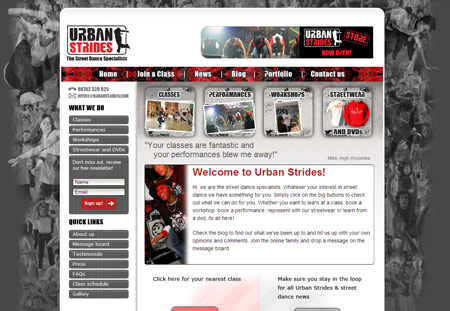 A few weeks ago we were told their annual event, Hip Hop Don't Stop!, is coming up and they wanted to give the background advertising a shot. They already had the event logo and some flyers done, so it was a simple case of cropping and rearranging the elements to cater for the size of their site.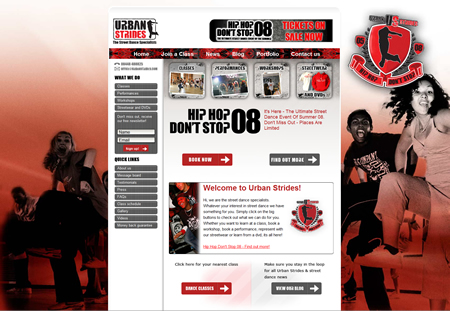 As you can see, replacing the background has totally changed the look and feel of the site. The kids have a cool new design to look at, and Urban Strides have a huge advertising space without compromising content.